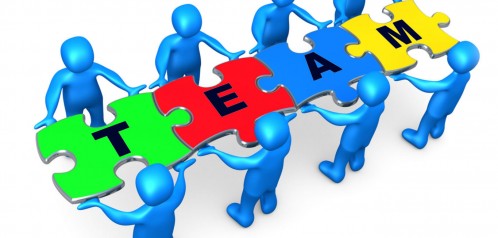 Robertson Elementary Code of Conduct
---
Purpose
As a learning community at Robertson Elementary, we provide a nurturing environment for students to achieve high standards and to become respectful, responsible, cooperative members of society. Our Code of Conduct takes into account the rights, freedoms and responsibilities of both individuals and the school community and clarifies behavior expectations that are acceptable and unacceptable. 
The Code of Conduct is established to maintain a safe, caring and orderly environment for purposeful learning for all students. Students are responsible for respecting the rights and dignity of others in a learning environment free from discrimination as set out in the B.C. Human Rights' Code. 
Conduct Expectations
Our Code of Conduct is designed to teach children to make choices that positively impact themselves and our school community. This code of conduct is structured within our S.O.A.R matrix and focuses on:
Self-regulation: "I will take ownership of my goals, learning, and behaviour."
Open-Hearted: "I will show understanding, acceptance, tolerance, kindness, and generosity towards others."
Attitude: "Never give up? Encourage others! Do my best!"
Respect: "Be a bucket filler, not a bucket dipper."
Expectations apply to behaviour at school, during school organized or sponsored activities, and behaviour beyond these times that negatively impacts the safe learning environment of the school and/or students.
It is understood that as students become older and more mature, expectations of increasing responsibility and self-discipline will be evident. This may leas to increasing consequences for behaviour that does not follow our code of conduct. 
Unacceptable Conduct
Behaviour that does not follow our Code of Conduct, as outlined in the S.O.A.R Matix, is unacceptable. Examples of unacceptable conduct include, but are not limited to:
inappropriate language
Defiance/Disrespect
Technology misuse
Abusive language
Weapons/ illegal Substances
Dishonesty/ Cheating
Damage to property
Harassment/ Threats
Theft
Aggression/ Fighting
Consequences
All actions lead to consequences. When a student chooses actions that are detrimental to themselves or the school community, their actions must be addressed. At Robertson, we seek to respond to unacceptable behaviour in a consistent and fair manner. The severity and frequency of the incident(s) and the age and maturity of the student are taken into consideration when deciding on a consequence that will help the student to learn from their mistakes. Our focus is on restoration and learning. Disciplinary action, whenever possible, is preventative and restorative, rather than merely punitive. As often as possible, students are encouraged to participate in the development of meaningful consequences using:
Problem solving
Restorative circles
Counselling
Contracts/ school service
Suspension (in school/ out of school)
Notification and Communication
At Robertson Elementary, we share a responsibility to protect every teacher's right to teach and every student's right to learn. 
The classroom teacher handles most issues arising from classroom behaviour. Issues are referred to the office if they are major offences or chronic behaviour problems. In the evern that there is a concern for the safety of students or staff, school personnel have a responsibility to inform other parties of a serious breach of conduct (eg. parents, school district personnel, police and/ or other agencies).