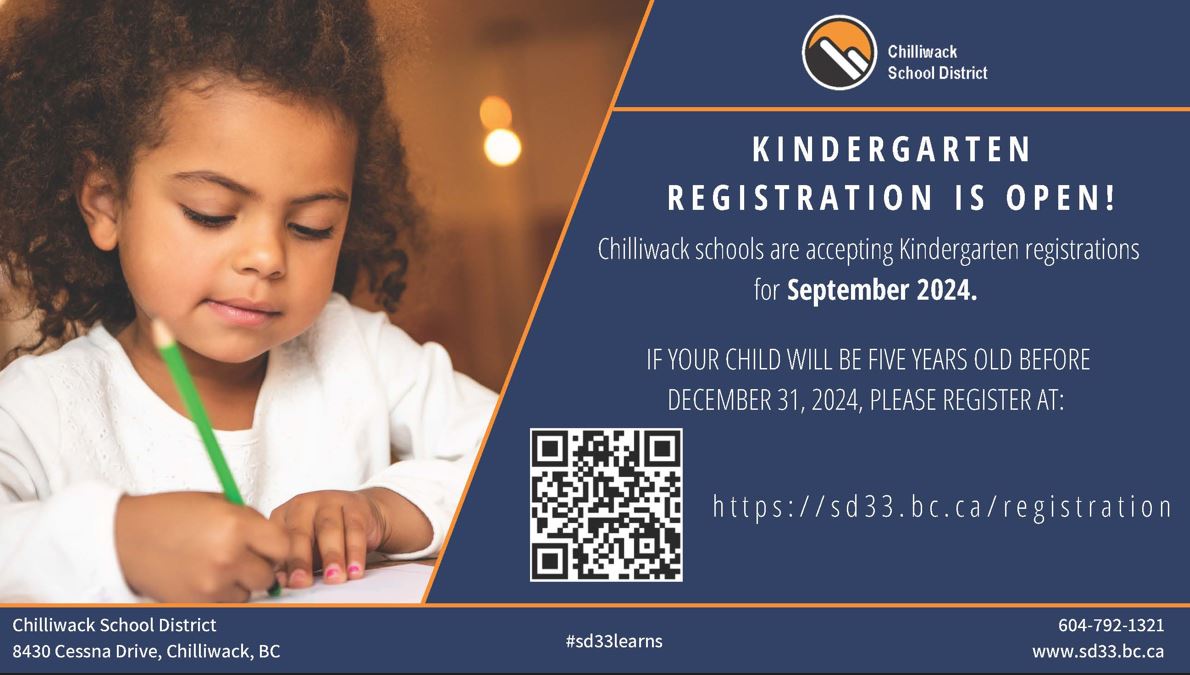 Registration for Kindergarten is open!
Full Day Kindergarten registration for the 2024-2025 school year is underway.  If your child will be five (5) years old by December 31, 2023, please register online.  You will need to upload your child's birth certificate and proof of residence when registering.  We are strongly encouraging families who are planning to register at Robertson Elementary to do so as soon as possible as our Kindergarten classes fill up quickly and we want to ensure your child has a spot!  
To register at Robertson or any other school in SD33, please click here.
Chilliwack School District uses a centralized electronic registration system. SD33 schools do not accept paper-form registrations. The online process provides parents and guardians an option to register their child at any time of the day, including during the summer break. This includes registration for Kindergarten, French Immersion, and out-of-catchment requests. Please note: you will be required to provide a valid email address and to upload a copy of the child's birth certificate and a proof of residency.
For more information and FAQ, please visit ​ SD33 - Registration or email ereg@sd33.bc.ca